Experienced Fix and Flip Direct Hard Money Lenders in Florida
At Rock East Group, we pride ourselves on being direct hard money lenders for investors looking to fix and flip residential and commercial properties across Florida. Completely family owned, Rock East Group is able to provide you with personal and individualized customer service and specializes in working out loans that satisfy your needs and situation.
What Kind of Loans Do Rock East Group Offer?
We offer loans to buyers in need of funds to purchase and renovate a family home or multi-family home with two to four units. Specifically, we specialize in renovation loans for those interested in flipping houses in Florida. Additionally, we provide commercial loans for residential buildings and apartment complexes across the state. We have done loans in Volusia County, Miami (Miami-Dade County), West Palm Beach (Palm Beach County) and West Fort Lauderdale (Broward County).
What is the Florida Real Estate Market Like?
Florida has long been a sought-after destination, and it's no wonder that the real estate market here is on solid footing like many major cities in the Northeast. For those looking for a bargain, buyers should be glad to know that the average cost of a home in Florida remains below the national average. However, do note that prices in cities such as Miami, Palm Beach, Orlando and Tampa are going to be higher.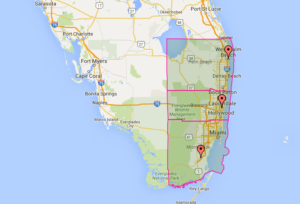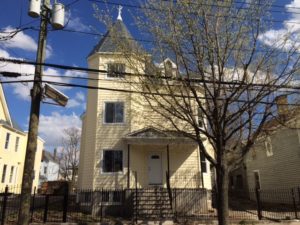 What Does an Acquisition & Renovation Entail?
An acquisition/renovation loan differs from a traditional mortgage in that this kind of loan is designed to fund the costs of not only purchasing the property but also its estimated repair expenses. This type of purchase and renovate loan essentially puts two loans into one, making it simpler for the lender and investor. Rates are typically around the same as a traditional mortgage, and the option for a variable or fixed interest is available.
What is Entailed in a Commercial Loan?
Commercial loans, unlike residential mortgages, are not insured by a government entity, as these are largely seen as investments that carry risk. Thus, interest rates are higher. Your credit score has a huge impact on your ability to obtain the loan, as well as on how high or low that interest rate will be. When applying, you must have the capital for a down payment (generally 20 to 25 percent) in addition to proof you have the cash flow to service the loan.
We offer loans for purchasing and / or renovating a home, specializing in renovation loans for flipping houses, and also commercial loans for residential buildings and apartments.
While Florida is truly a sought-after destination, any buyers looking for a good bargain will be glad to hear that the average cost of a Florida home is currently below the national average.
An acquisition/ renovation loan funds the costs of purchasing and renovating. This loan is essentially two loans combined, making it easier for the lender and investor.
These investments are seen carrying risk, therefore interest rates are higher. Your credit score has a huge impact on obtaining the loan, as well as the level of what the interest rate will be.
Properties at time of purchase, during and final phases of construction.
We offer direct hard money loans to residents and businesses throughout New York, New Jersey, Connecticut, and Florida. We'll help you obtain the money you need when you need it.
We will process your application immediately and provide you with a quick approval. In some cases, we can approve and close a direct hard money loan for a 1-4 family home in as little as 48 hours.
Whether you need a private loan or a commercial loan, the first step is to complete the short loan application. Once we review and approve your loan application, we will discuss the terms of your hard money loan.
How quickly can you close?
We can close in as little as 48 hours.
Do I need good credit to get a loan?
When evaluating a loan Rock East Group does take personal credit scores into consideration.
Do I need cash to close?
You will need cash for the unfunded portion of your project and closing costs.
What initial paperwork do I need?
You will need to complete and submit a loan application, and get a credit check. That is all.
What income requirements do you require?
We don't have any income requirements for fix and flip loans, and we don't ask for tax returns or bank slips. Do keep mind that there is a credit check, though.
Are there any properties you won't provide loans for?
We do not lend for owner-occupied houses, malls and hotels.
Do you require a minimum credit score?
Yes, we do. You must have a credit score of at least 620.  The borrower must have real estate investment experience such as (1) Completed at least one flip or own one rental property. and be (2) Licensed Contractor with experience renovating properties Realtor/Appraiser, etc.
What are your lending limits?
We do not have a set minimum or maximum amount of money we will lend. You are welcome to apply for a loan, regardless of how big or small the amount you need is